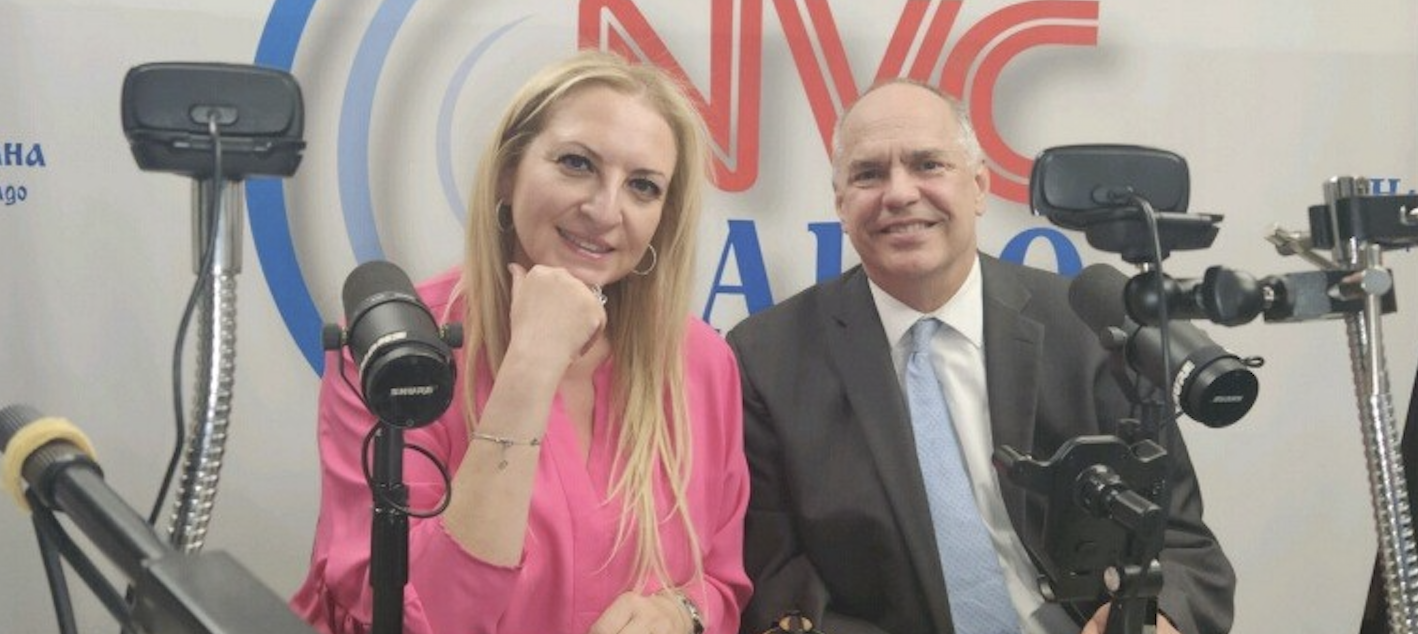 Mike Rom appeared as a guest on the radio show hosted by attorney Laura Golub on April 19, 2023. The show aired on NVC Radio 1590 AM, a station for Russian and Ukrainian listeners. The topic was of course workers' compensation. Mike's presentation was well received. He hopes to return soon.
Jose Rivero was selected by the Board of Directors of the Public Interest Law Initiative (PILI) to receive the PILI 2022 Distinguished Public Service Award recognizing Jose's commitment to helping those in need. PILI advances equal access to justice by connecting members of the legal community with those in need of legal assistance. For more […]
We are pleased to announce that as of January 7, 2022, Kosin Law Office, Ltd. has joined its workers' compensation practice with our firm. David X. Kosin and Marilyn I. Kosin will be of counsel to our firm while maintaining their west suburban office.  David and Marilyn are excited to continue meeting new and current […]
We are pleased to announce that our firm once again has been named in the rankings by  Best Lawyers and U.S. News & World Report's Twelfth Edition of the "Best Law Firms" for 2022.  This national honor recognizes excellence in the practice area of Workers' Compensation Law for Claimants.
David Menchetti is regarded as one of the pre-eminent workers compensation lawyers in Illinois and demonstrates his command of the system in an interview with Bill Fay, the Editor-in-Chief for WorkersCompensationExperts.org. Menchetti zeroes in on the importance Illinois places on medical care for injured workers and their right to direct their treatment. "The absolute right […]
On February 14, 2021 Jose Rivero was mentioned in an article in the Wall Street Journal about why so many Covid-19 workers' comp claims are being rejected.  Jose has filed more than 30 of these types of claims, including death claims and claims against meatpacking plants.  For additional information regarding Covid-19 claims, please contact Jose […]
We are pleased to announce that Mike Rolenc is now working at our firm as of December 15, 2020.  Mike is a very seasoned workers' compensation litigator, having representing both employers and most recently injured workers in his career.  His experience will enable us to continue to keep up the fight on behalf of injured […]
Mike Rom's article about jurisdictional issues before the appellate court on workers' compensation cases was published in the November edition of the Workers Compensation Law newsletter of the Illinois State Bar Association's Section on Workers' Compensation Law.  A case that Mike tried involving an injured worker's fall on ice was featured in the November issue […]
As part of National Hispanic Heritage Month, the Hispanic Lawyers Association of Illinois continued its annual highlight of members who have made great impacts upon the legal community, the Latino community and the organization.  Jose Rivero was recognized for his work and service to the community, his contributions to the organization and his continued commitment […]
Cullen, Haskins, Nicholson & Menchetti P.C. is proud to announce that Michael A. Rom has become a shareholder of the firm.  Mike will of course continue to exclusively represent injured workers before the Illinois Workers Compensation Commission.